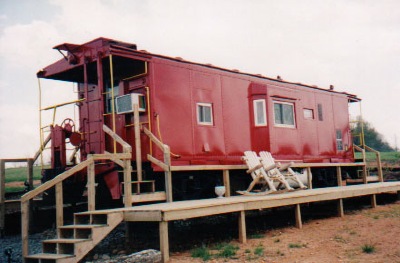 Outside pic

Kitchen area

We put 2 of the original caboose chairs back in this one.

32" flat screen with extended satellite TV

Viewing into bedroom area, bathroom & shower in open door on left.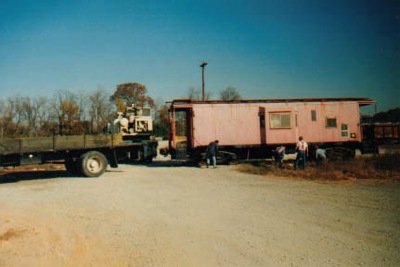 Moving 494 out of Greensboro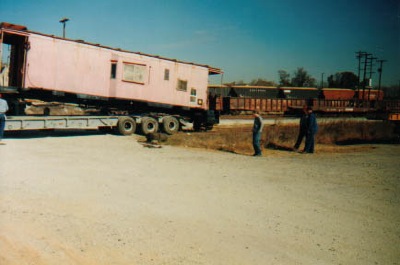 Loading 494 in Greensboro being "supervised" by Dad & Hammond (both of them are gone now) and the little guy is DW many years ago.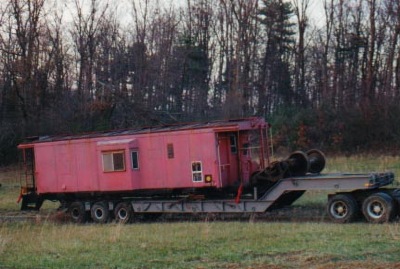 Coming up the hill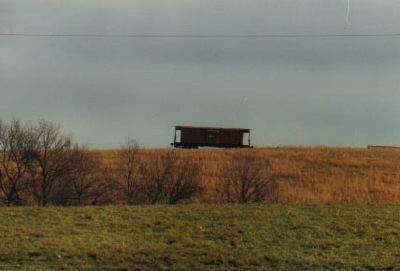 Possibly the final resting place

494 with added awning on the back