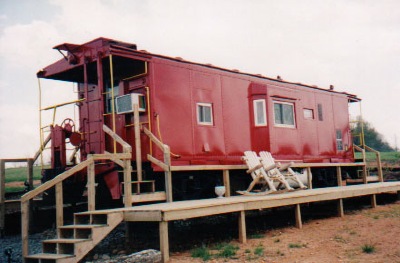 Caboose 494 is $89+ tax per night

Looking from door to bedroom

We put 2 of the original caboose chairs in this one.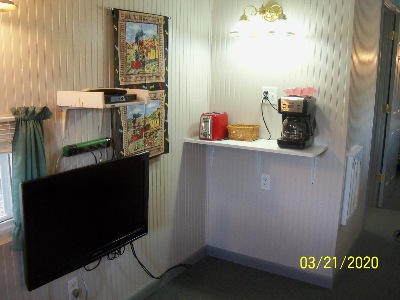 32" flat screen with extended satellite TV, shelf with coffee maker and toaster

Eating area with a couple of stools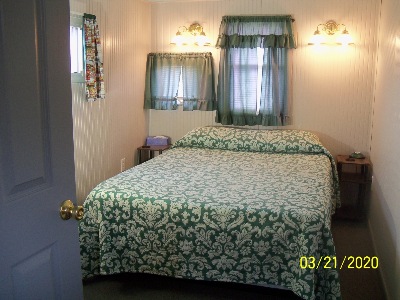 Viewing into bedroom area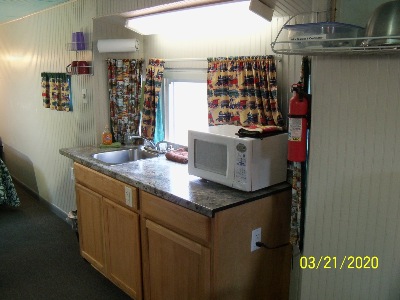 New cabinets with microwave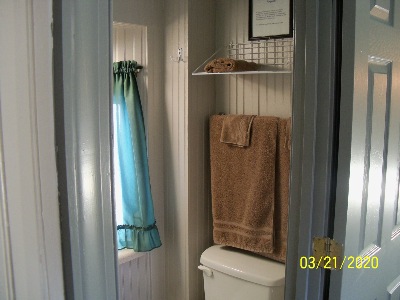 Bathroom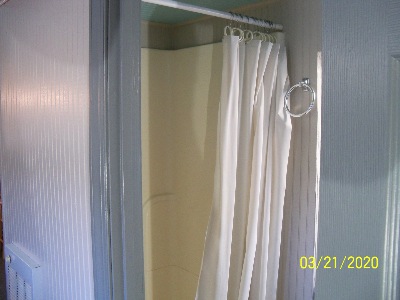 Shower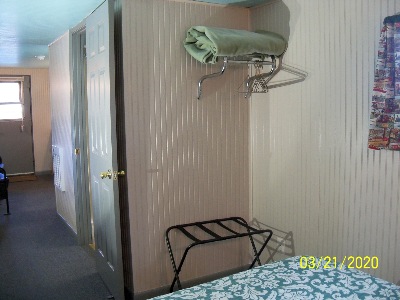 Coat rack & luggage holder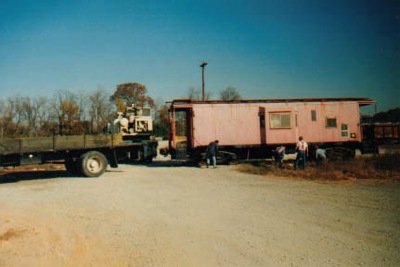 Moving 494 out of Greensboro with Ken Eder and crew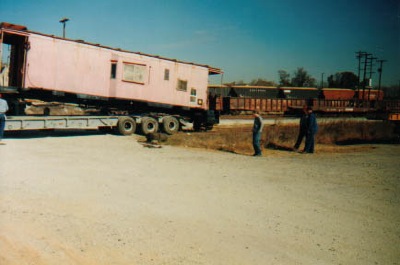 Loading 494 in Greensboro being "supervised" by Dad & Hammond (both of them are gone now) and the little guy is DW many years ago.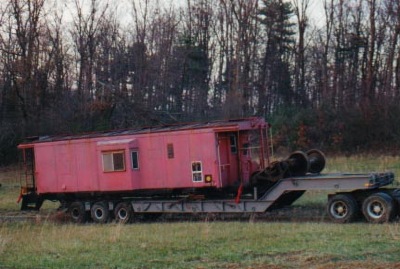 Coming up the hill in Fancy Gap, yep they came up the driveway.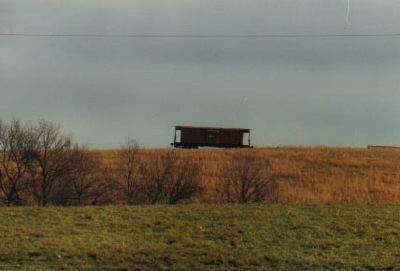 Possibly the final resting place

494 with added awning on the back